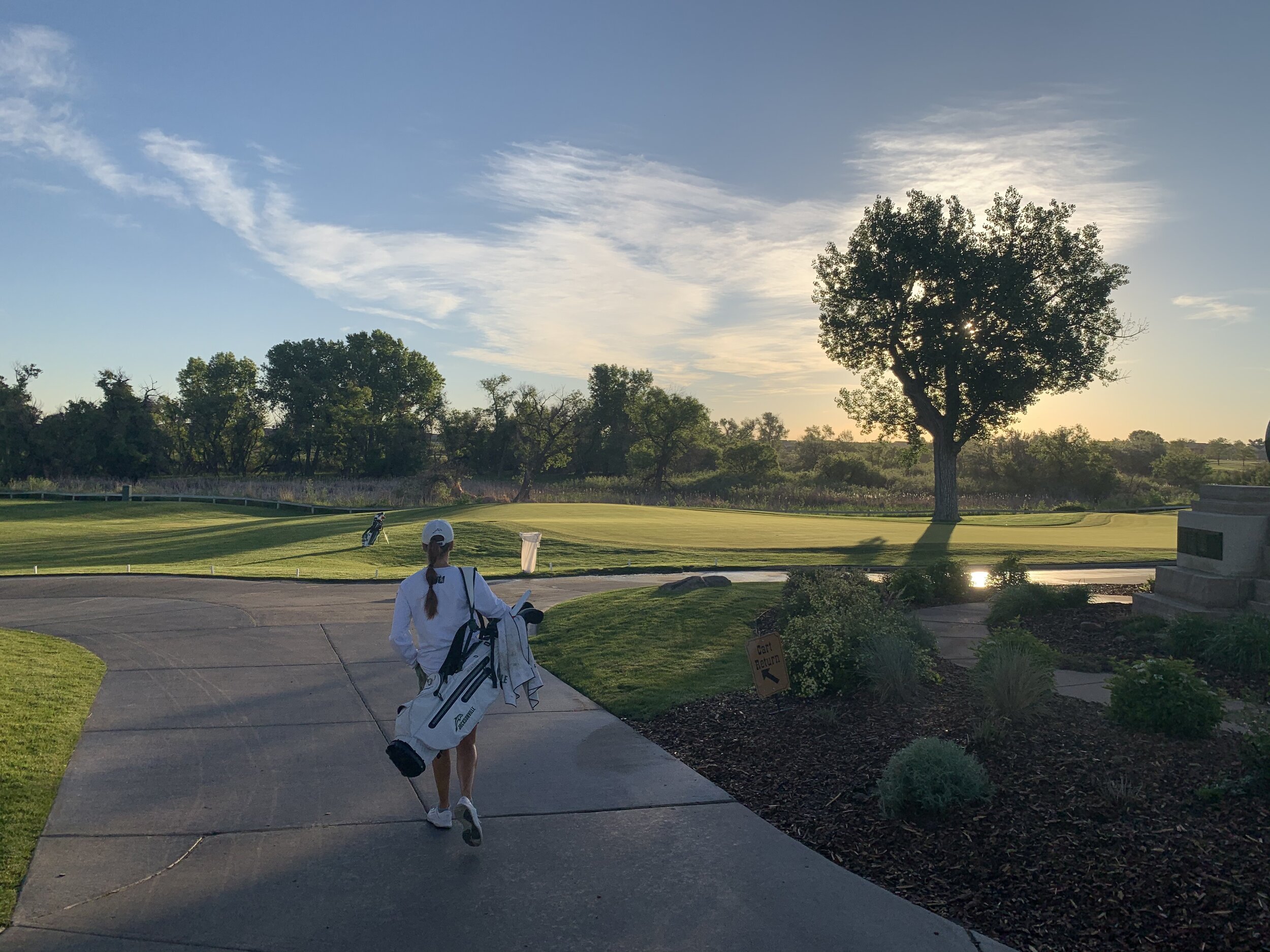 Player Registration
NOW OPEN
This One is Going to be Special. And it's all about you.
The @PXGWMPC is designed specifically for the developmental professional player, who will have priority status for entry. We've designed this tournament to help you keep costs down by staying in one place and provide a chance to compete in a match play format on two world-class courses and earn some good prize money. This is a two-tournament "series," with an opportunity to compete for a guaranteed $50,000 in prize money and an equipment/apparel stipend from PXG. Each of the two tournaments will have their own purses and winners' trophy.
October 26-28, 54 Hole Stroke Play event with no cut at the King and Bear Golf Course, World Golf Village. Where you finish is how you will be seeded in the following week's Match-Play Championship on the Slammer & Squire.
November 1-4, 64-woman Match-Play Championship. Unique. Fun. Competitive until the last putt drops: Based on your seeding from the stroke play portion, you will be placed into one of 16 groups of four players for round robin Group Play. You will each play six nine-hole matches over two days (November 1-2). Each match has nine points at stake. You will play all nine holes, ensuring that you get plenty of golf (and the fans get to watch plenty of golf!). The winner of each match will receive a bonus point (so, technically, each match has 10 points at stake). The winner of each group is the player with the most points – not necessarily the best match play record. So you could lose the first match 3-7 and still be very much alive to to advance! The player with the most points in her Group will advance to the Knockout Rounds, starting with the Round of 16. From here, you'll play traditional 18 hole matches beginning on November 3 and ending on November 4.
You'll be competing for another minimum purse of $50,000 in prize money and earning your place as The PXG Women's Match-Play Champion.
Your entry fee for the PXG Women's Match Play Championship includes participation in BOTH tournaments and one practice round prior to each event | Lunch for the player and caddie each round | Pro-am Party Invitation for two | Tee Gifts AND…

The Between the Tournaments Concert featuring Nashville recording artists Them Vibes on 10/30 AND your participation to the Generation W Links to Leadership Summit on 10/29.
Entry Fees are $950 for WAPT members and $1075 for all other eligible professionals and amateurs.
Players note: 64 players from the stroke pay are guaranteed a spot into the Match Play draw. We are accepting 70 people into the field in order to provide for withdrawals for any reason between the Stroke Play and Match Play events. Please realize you are signing up for both events. We will make provisions for anyone who has to withdraw for any reason, but we prefer you commit to both tournaments.
There will be a Charity Pro-am on October 25 for 32 professional players. All players will be invited to the Pro-am Dinner on October 24.
LODGING Information
For special rates from the WGV St. Augustine Renaissance Resort Hotel, our Official Hotel, please click here.
For special rates from LaTerra Spa & Resort condominium style living, please see the WAPT website at registration.
We are working on Host Housing but cannot guarantee it at this time.
We are proud to partner with the WAPT – the Women's All Pro Tour – for production and operation of the PXG Women's Match Play Championship. The Championship will be an official event on the WAPT schedule. As a player, you'll see the smiling faces you know and love and be ensured the high quality event and structure you're used to. You DO NOT have to be a member of WAPT to play in the @PXGWMPC.
Click here to register on the WAPT site.
Entry Criteria
Entry Criteria

Entry will be accepted on a first-come-first-serve basis

Any female professionals, 16 years or older are eligible to play.

Current LPGA players and players in the Top 35 on the 2021 Symetra Tour Money List are not eligible

You do not need to be a WAPT player to enter the PXGWMPC

Amateur female golfers 15 years and older, with a USGA handicap below 1.0 may participate on a space-available basis.

The Official Field will be announced by October 12th, 2021, to give accepted and waitlisted players time to plan and prepare

Cancellations will be accepted until Friday, October 22nd (administrative fees apply)

For complete registration information please click here .
A complete agenda of great golf and a great experience!
October 22…Official Practice Rounds begin. Details at Registration page.
October 24…Official Pairings Party at Murray Brothers Caddy Shack for the INK! Charity Pro-am presented by Davidson Realty
October 25…INK! Charity Pro-am presented by Davidson Realty (King & Bear Course)
October 26-28…Stroke Play on King & Bear Course. Awards reception to follow final round on October 28.
October 29…Generation W Links to Leadership Summit, an amazing day of networking, mentoring and motivation including some of the top executives in the country from in and out of the golf business. Registration required. Followed by a cocktail reception.
October 30…Blow off some steam at the Between the Tournaments Concert featuring Them Vibes; free VIP seating for players and their guests. Cash bar and food trucks.
October 31…Spooktacular Junior Clinic & Shootout; Practice rounds on Slammer and Squire.
November 1 – 4…PXG Match Play Championship matches commence.
Thank you to our Family of Sponsors!