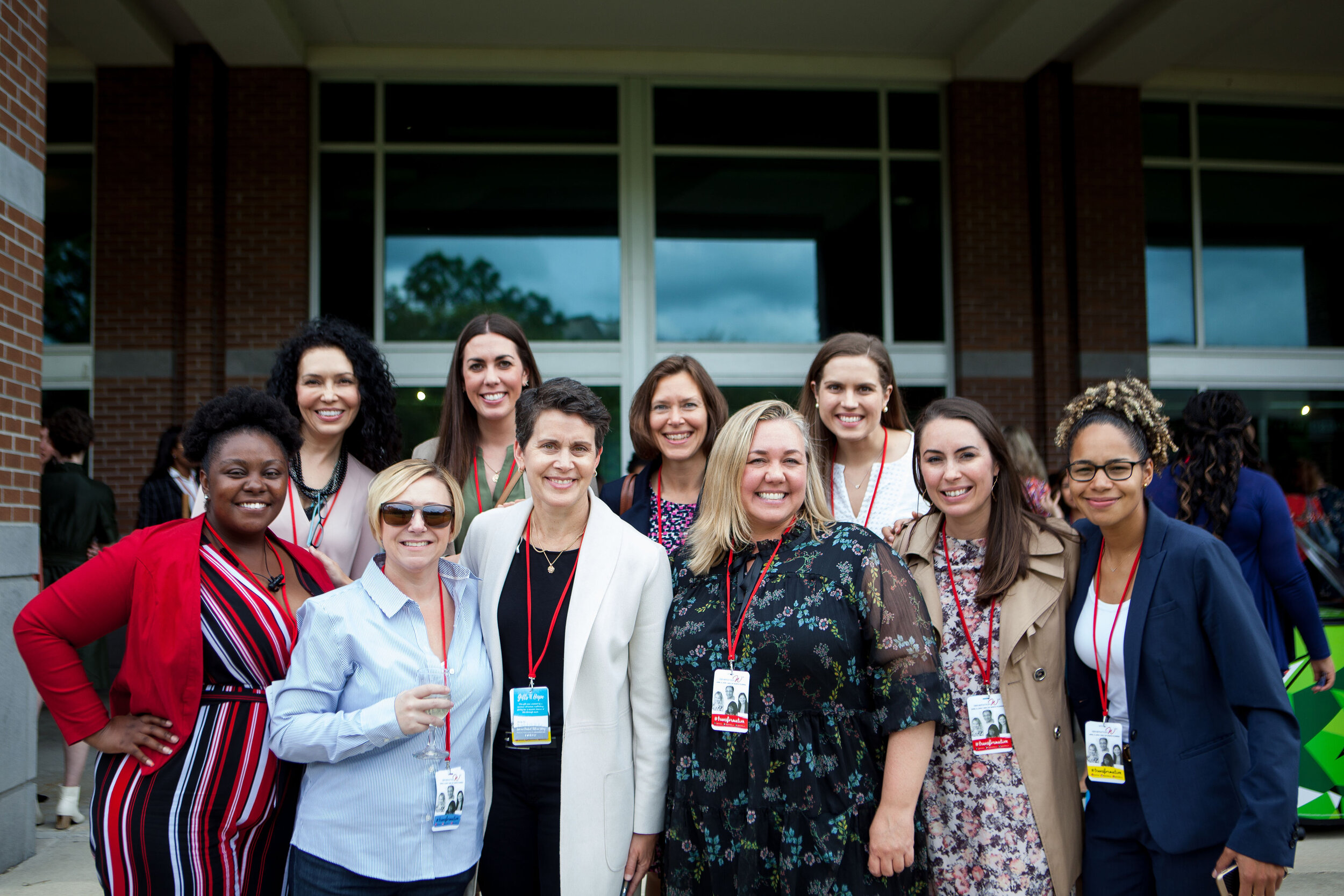 Welcome to the Generation W
Links to Leadership Summit
Introducing the Generation W Links to Leadership Summit presented by Circle K, a full afternoon of connecting, mentoring and motivation. This is WAY more than a golf tournament. It is a two-week celebration of women's initiatives in the boardroom, the community, and across all sports. We are fortunate to have as a partner one of the most dynamic women's leadership organizations in the country, Generation W, which is based right here in Jacksonville. Special thank you to Circle K for helping to make this day possible!
Here's how our day looks (all times approximate):
1:00 Opening remarks by Generation Founder & CEO, Donna Orender
1:30 The Journey Panel featuring some of the most dynamic female leaders in the county sharing their stories and showing how every journey to success is different – on and off the course
2:30 Round Table Mentoring eight amazing women sitting in an intimate setting with one of our guest leaders to facilitate a lively discussion about "what next?"
3:30 A nice long break to help you catch your breath and talk with your new colleagues, peers and friends,
4:00 Generation W Letter to Your Younger Selves Activity – an astounding and astoundingly introspective excercise designed to help you see your future through your past.
4:30 Closing Remarks
5:00 Cocktail Reception provided by MediaShare Consulting Group, Inc.
What is Generation W?
Generation W began with one woman and one idea: Donna Orender's belief that when people, especially women, come together, magic happens. In April 2012, Generation W launched as a one day event as a venue to bring women together and build thought leadership, confidence and engagement around the currency of great ideas.
Today, Generation W is an ever growing and enthusiastic community, a national non-profit, that embraces the guiding tenets of education, inspiration, connection, and the impact of women's leadership in the service of building vibrant, healthier, and more equitable communities. Generation W includes four key components: Generation W, Generation WOW, Generation WORKS, and the best-selling book, WOWsdom! The girl's guide to the Positive and the Possible.
Generation W's programs are nationally recognized and continue to propel change. Its events, books, and curriculums work together to create awareness and understanding of the relevant issues of our time and the action steps available to affect change. The Generation W community is rooted in a fundamental belief of the inclusion of all. They offer an open invitation to all who are interested in being their best and contributing to making their world better to join us.